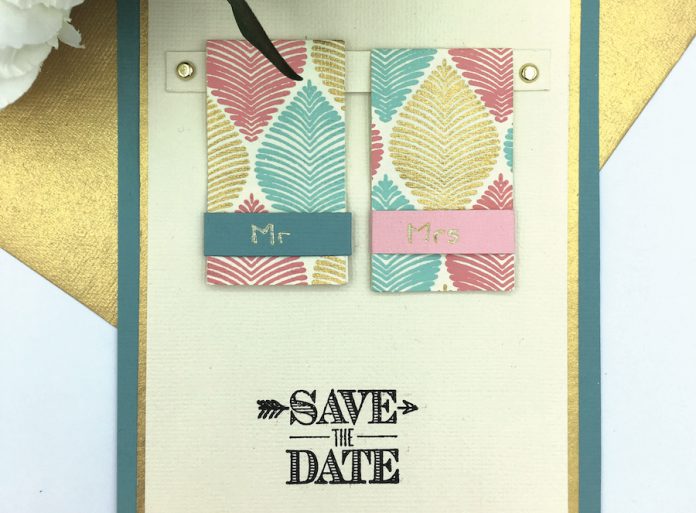 Vous êtes de plus en plus nombreux à envoyer des Save the date avant vos faire-parts de mariage. Et c'est une bonne idée ! Le save the date permet à vos convives de connaître la date du jour J et ainsi de la bloquer des mois à l'avance. Une façon judicieuse d'avoir le maximum d'invités présents pour votre union ou pour prévenir à l'avance certains proches habitants à l'étranger, afin de faciliter l'organisation de leur venue.
Aujourd'hui, sur mariee.fr, nous vous proposons de créer vous-même vos save the date avec un tuto simple à réaliser. Charlotte, notre partenaire de chez Toga, s'est inspirée de Bombay pour réaliser ce joli DIY scintillant. Annoncez la date de votre mariage avec ce joli Save the date aux touches d'or et couleurs pastel. A vos ciseaux !
DIY Save the Date : Liste du matériel (à retrouver chez Toga et revendeurs)
Assortiment de feuilles de couleur unie : Mahé PE235 Vert-de-Gris / PRU101 Or Mat / PE206 Ivoire / PE241 Rose Blush
Collection de papier "L'Or de Bombay" (PR21)
Tampons Mariage Toga (TPG31)
Encreur
Attaches parisiennes Or (QC47)
Crayon Doré
Paire de ciseaux
Règle
Colle blanche et pinceau
Réalisation du Save the Date
1/ Rassemblez le matériel et découpez l'ensemble des éléments de l'invitation :
– dans le papier Vert-de-gris : 12 x 16,5 cm + 1 bande de 1 x 10 cm;
– dans le papier Or mat : 11 x 15,5 cm;
– dans le papier Ivoire : 10,5 x 15 cm + 1 bande de 1 x 9,5 cm;
– dans le papier Rose Blush : 1 bande de 1 x 10 cm;
– dans le papier Bombay de votre choix : 2 bandes de 3,5 x 12 cm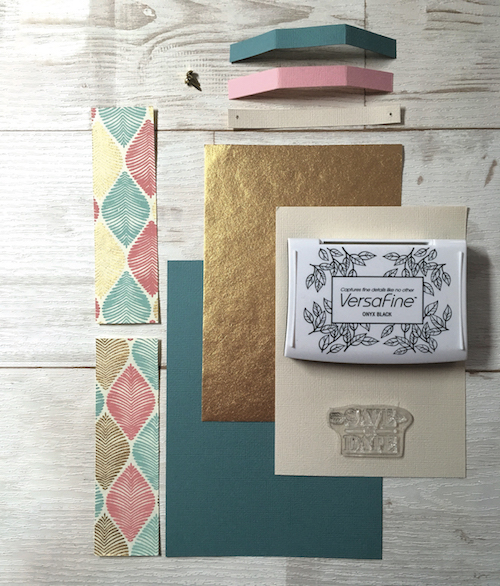 2/ Collez le papier Or mat sur le papier Vert-de-gris en le centrant.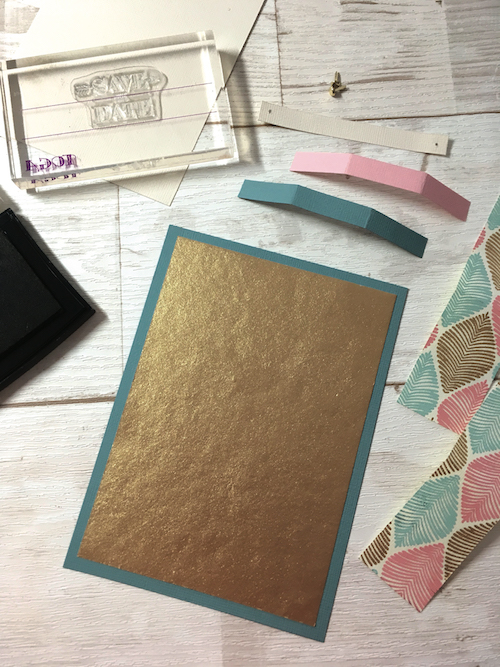 3/ Choisissez le tampon de votre choix dans la planche Mariage, et tamponnez sur le papier Ivoire à 2 cm du bas.
Astuce: c'est l'encreur qui va au tampon, et non le tampon sur l'encreur !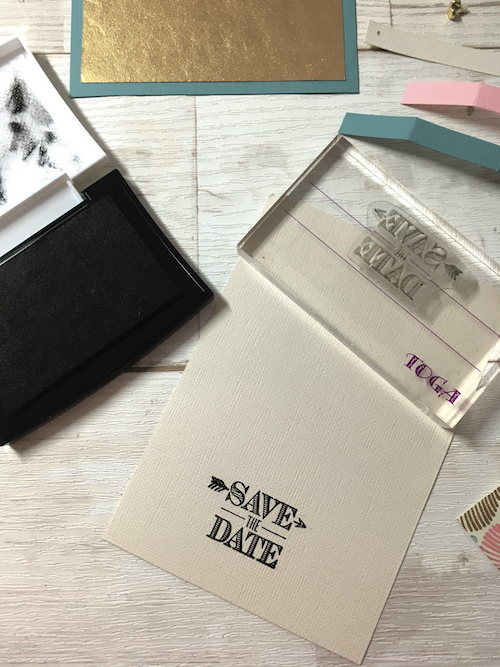 4/ Fixez la bande Ivoire de 1 x 10 cm sur le papier Ivoire à l'aide de 2 attaches parisiennes Or, à 3 cm du haut. Et collez le papier ivoire sur le papier Doré en le centrant.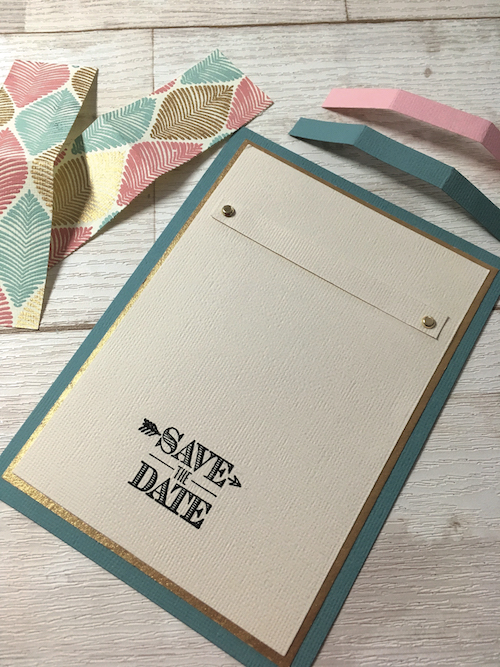 5/ Pliez les 2 bandes de papier Bombay en 2, puis glissez-les dans la bande de papier Ivoire. Créez un fourreau avec les bandes de papier Rose Blush et Vert-de-gris, puis glissez-les sur les bandes de papier Bombay.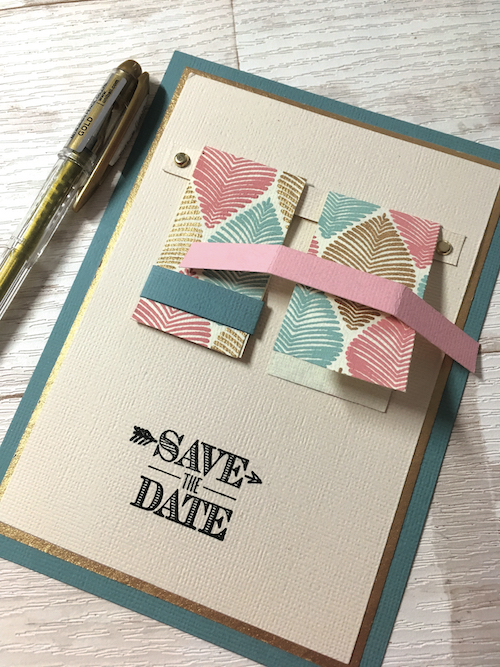 6/ À l'aide d'un crayon doré, écrivez « Mr et Mrs » sur les fourreaux Rose Blush et Vert-de-gris.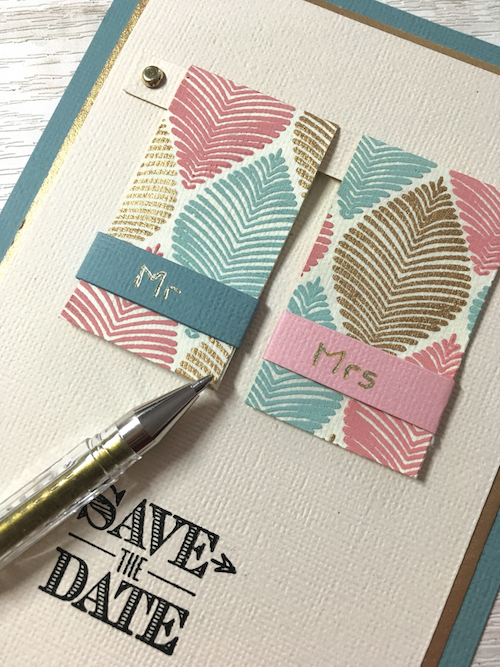 Voilà, le tour est joué !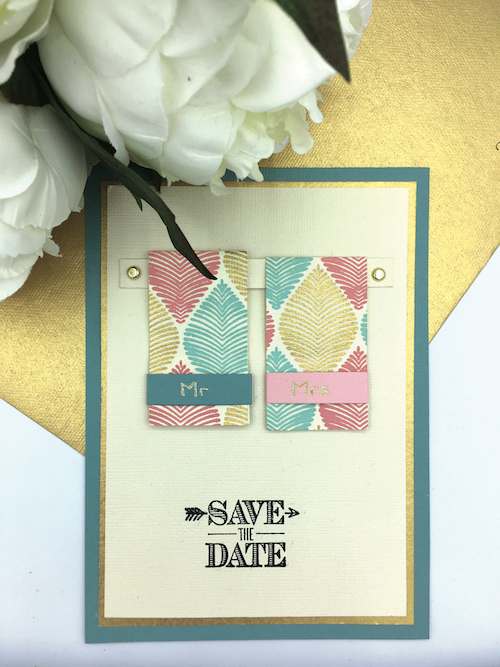 Qu'en pensez-vous ?
Click here to bookmark this