Vous êtes en quête d'une activité originale, amusante et dynamique pour un mariage ? Pourquoi ne pas mettre en place un flashmob ? Ultra tendance depuis quelques années, le flashmob peut s'avérer être une belle surprise pour les mariés et rassembler tous les invités !  Mettre en place une chorégraphie collective demande une certaine rigueur en terme d'organisation… Découvrez tous  nos conseils pour réussir un flashmob de mariage ! 
Qu'est-ce qu'un flashmob ?
Vous connaissez sûrement déjà le concept du flashmob. Pour rappel, né dans la rue il y a quelques années, il a pour principe de réunir un certain nombre de personnes réalisant une chorégraphie de manière improvisée, sous le regard surpris des passants. Le flashmob s'invite désormais dans les mariages. Une animation sympathique et décalée qui amusera vos convives de 2 à 99 ans !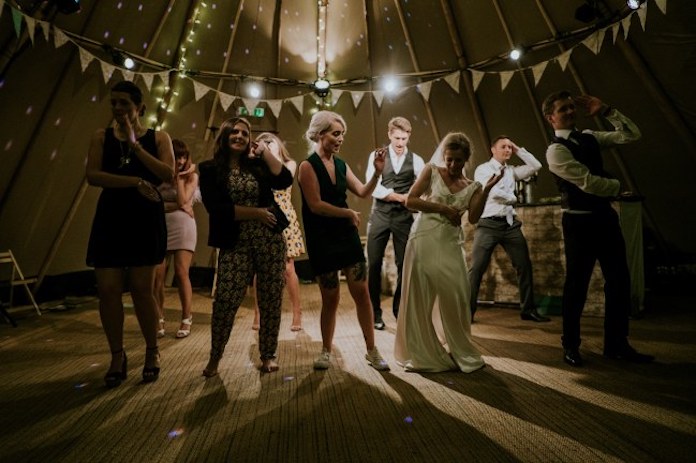 Comment mettre en place un flashmob pour un mariage ?
Vous êtes témoin et voulez préparer un flashmob pour faire plaisir aux mariés ou bien futurs mariés voulant surprendre vos convives ? Voici quelques astuces pour organiser votre flashmob…
Quand commencer à organiser son flashmob mariage ?
Nous vous conseillons de commencer à organiser le flashmob 4 à 6 mois avant le jour J. Vous aurez ainsi le temps de contacter les invités, de choisir une musique et une chorégraphie. Cela permettra aussi aux participants de s'inscrire, de comprendre le principe et surtout d'apprendre la petite danse !
Quelle musique choisir pour un flashmob de mariage ?
Pour votre flashmob, choisissez une musique entraînante et festive qui mettra, à coup sûr, l'ambiance ! Un conseil : optez pour un morceau connu par le plus grand nombre et facilement identifiable pour lancer l'animation pendant le mariage.
Quelques idées de chanson en vrac :
Thriller, Michael Jackson
You're the One that I Want, Grease
Happy, Pharrell Williams

 

Uptown Funk, Bruno Mars & Mark Ronson
I Gotta Feeling, The Black Eyed Peas
Bad Romance, Lady Gaga
Cheap Thrills, Sia
Rock This Party, Bob Sinclar
Magic in the Air, Magic System
Celebration, Kool and the Gang
Cotton Eye Joe, Rednex
Marry You, Bruno Mars
Beat It, Michael Jackson
Single Ladies, Beyoncé
…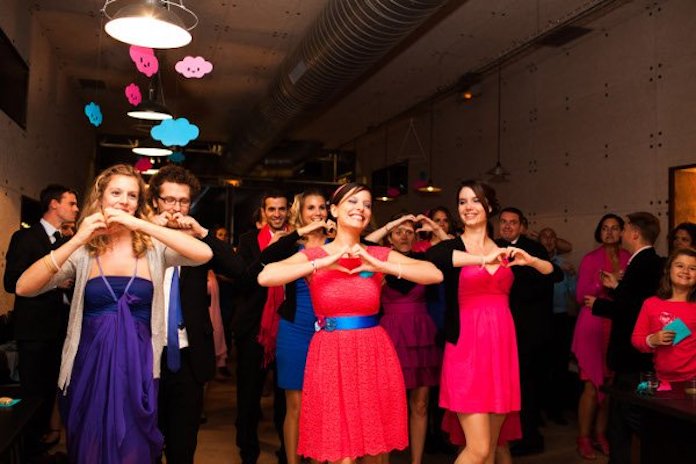 Flashmob mariage : qui participe ?
Un mot d'ordre : mobiliser les gens ! Plus il y aura de participants, plus la surprise pour les mariés sera belle ! Généralement, les protagonistes du flashmob mariage sont les témoins, les demoiselles d'honneur, les amis proches ou certains membres de la famille des mariés, mais si vous parvenez à réunir une bonne partie des convives, le résultat sera encore plus réussi ! Pour cela, procurez-vous, auprès des futurs mariés, la liste des invités accompagnée des adresses mail ou numéro de téléphone de chacun. 
Organisation du flashmob : chorégraphie, répétitions,…
Un flashmob ça ne s'improvise pas… voici quelques points importants pour le mettre en place :
Une fois que vous avez récupéré les adresses mails de tout le monde, envoyez un premier mail expliquant clairement votre animation surprise et le principe du flashmob. Soyez convaincant(e) et enjoué(e) ! Laissez un peu de temps aux convives de s'inscrire à l'activité.
En attendant la réponse de chacun, préparez la chorégraphie (misez sur des pas simples à réaliser et une danse facile à retenir) et filmez-vous en expliquant chaque pas.

 

Envoyez ensuite un second mail expliquant les règles du « jeu » et joignez votre vidéo montrant la chorégraphie. Les danseurs n'auront plus qu'à répéter la petite choré jusqu'au grand jour.
Dites également aux participants à quel moment aura lieu le flashmob pour qu'ils ne soient pas pris au dépourvu le jour J.

 

Si vous le pouvez, réunissez toute votre petite troupe quelques jours avant le mariage afin de répéter tous ensemble la danse surprise. Si certains danseurs sont trop loins, n'hésitez pas à faire une vidéo-conférence pour qu'ils puissent participer à la répétition générale !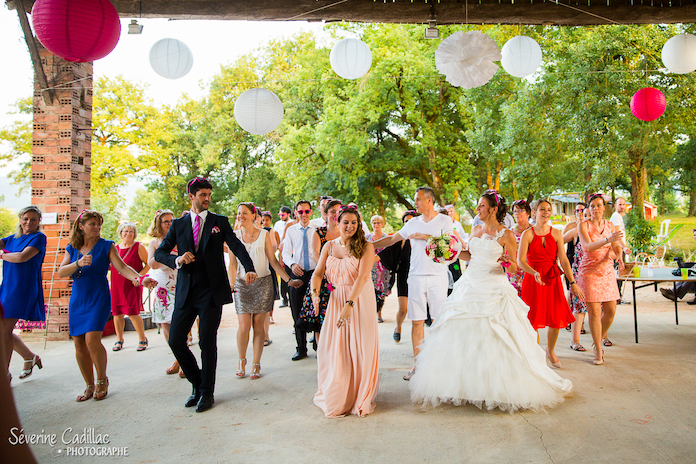 Réception de mariage : à quel moment doit-on lancer son flashmob ?
Afin de ne pas voler la vedette aux mariés, privilégiez des moments comme le vin d'honneur pour lancer votre flashmob. Evitez donc tous les moments phares du mariage : sortie de la cérémonie, découpage de la pièce montée, ouverture de bal, etc.
Aussi, n'oubliez pas de prévenir le DJ en avance, afin qu'il lance la musique au bon moment !
Le flashmob pourra aussi être répété plusieurs fois pendant la journée/soirée. Chaque fois que le DJ lancera la musique en question, tout le monde pourra réaliser la chorégraphie. N'hésitez pas à convier les mariés !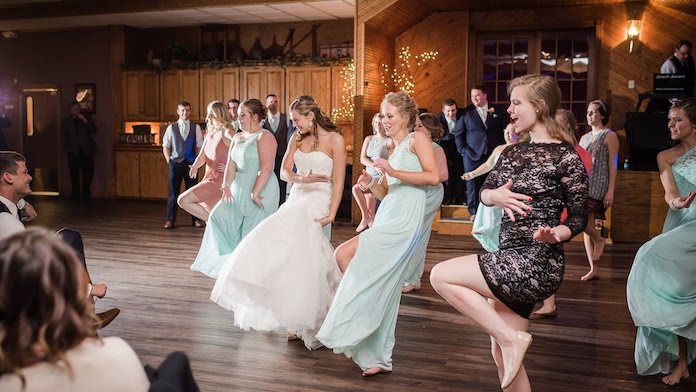 Click here to bookmark this