Vous êtes en pleine préparation de votre mariage et vous venez de choisir l'ambiance qui règnera le grand jour. Amoureux de découverte, passionnés d'aventure et globe-trotters dans l'âme… le thème de votre mariage sonne comme une évidence : ce sera le voyage ! Globes, avions en papier et cartes du monde décoreront donc votre réception. Pensez également à une papeterie en parfaite harmonie avec le thème choisi, à commencer par les faire-parts. Faites en effet voyager vos convives dès l'annonce du jour J.
Le thème du voyage fait rêver… découvrez notre sélection de papeterie pour un mariage autour du monde !
Save the date pour le voyage de votre vie : le mariage !
Envoyé un peu avant les faire-parts, le save the date permet aux invités de bloquer la date du grand jour. Il ouvre donc le bal de la papeterie et donne le ton sur le fil conducteur de la journée : le voyage.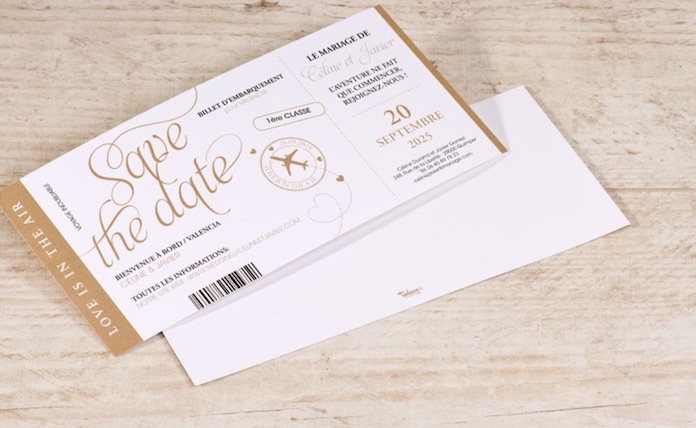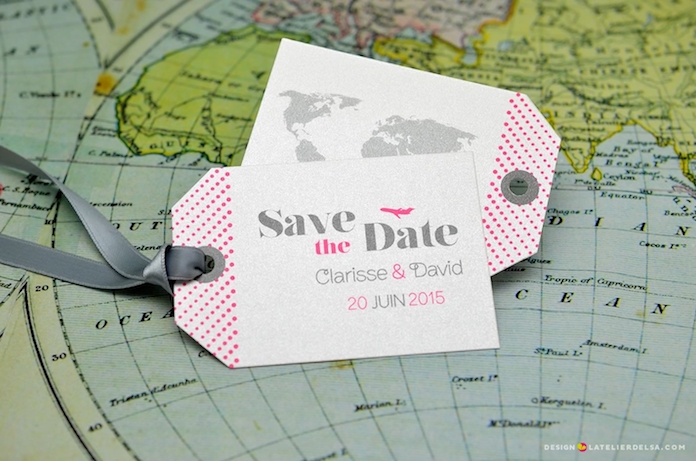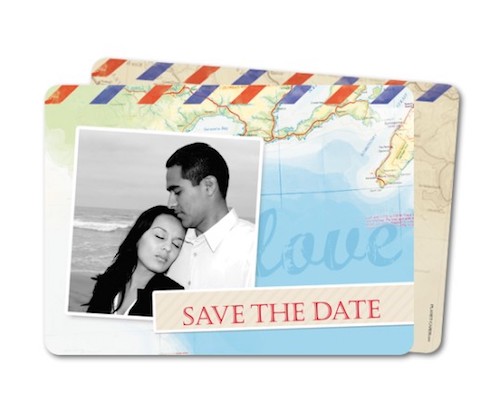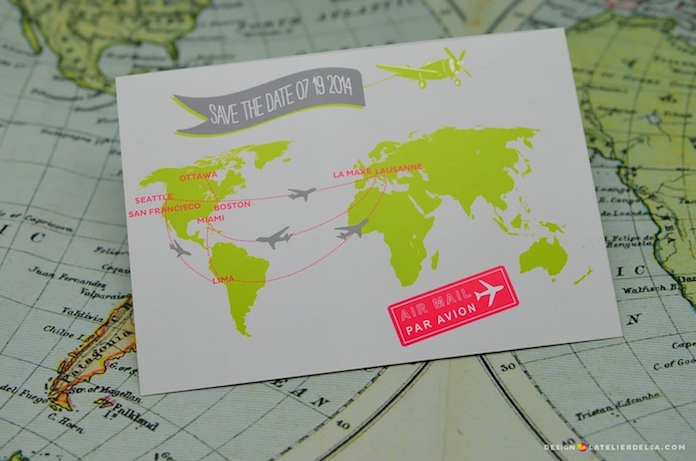 De jolis faire-parts pour voyager autour du monde
Choisissez un faire-part sur le thème du voyage pour annoncer l'heureuse nouvelle à vos invités. Passeports, billets d'avion, cartes du monde… vos cartons d'invitations seront originaux et donneront un bel indice sur le thème de votre mariage. Pour rappel, envoyez vos faire-parts de préférence 3 ou 4 mois avant le jour J.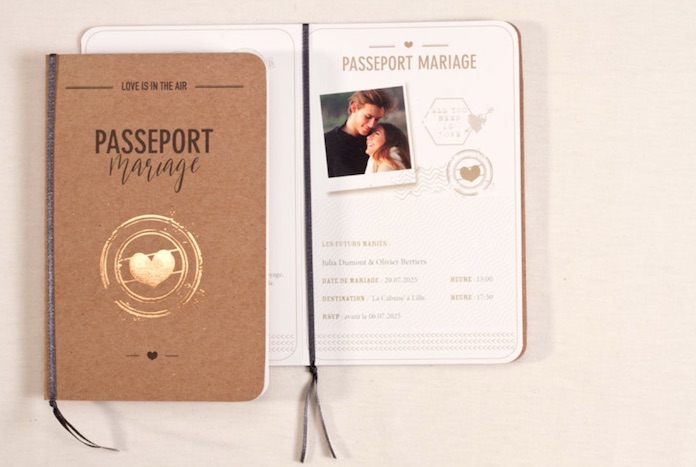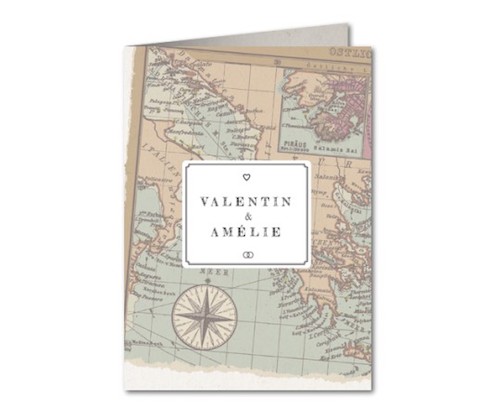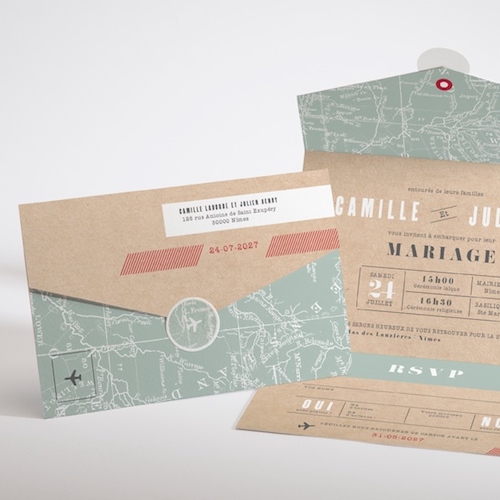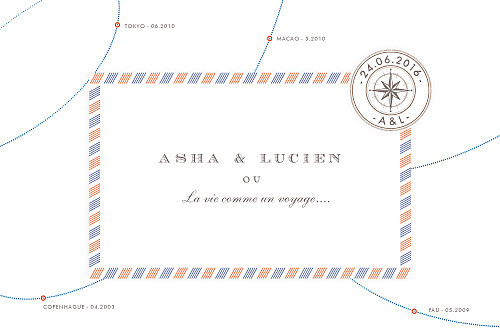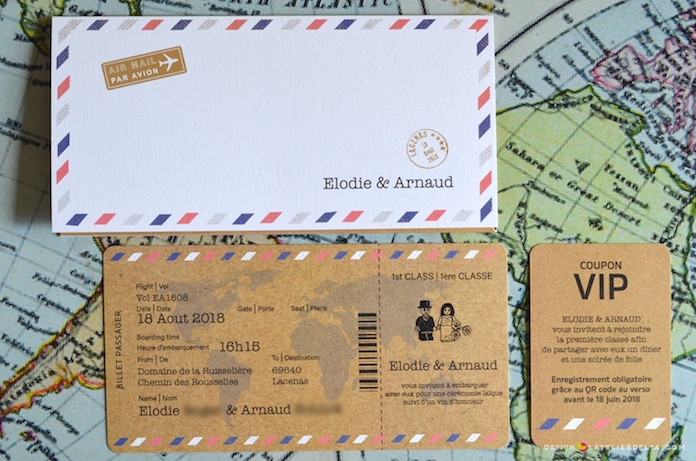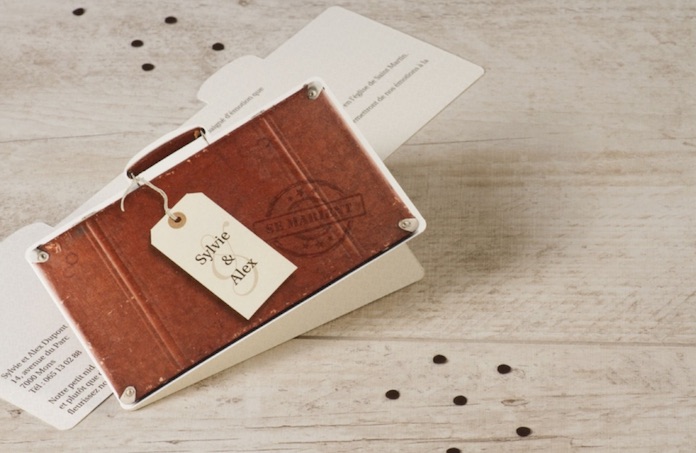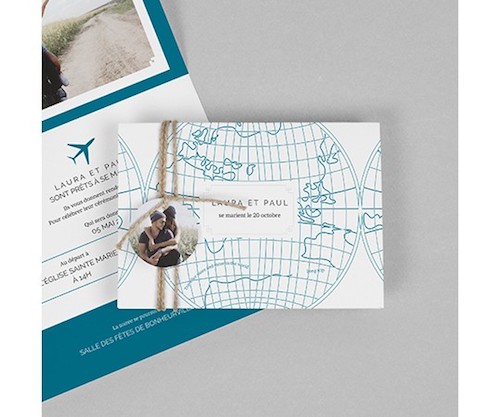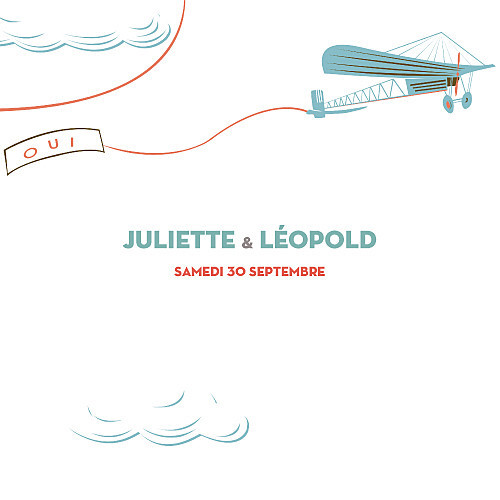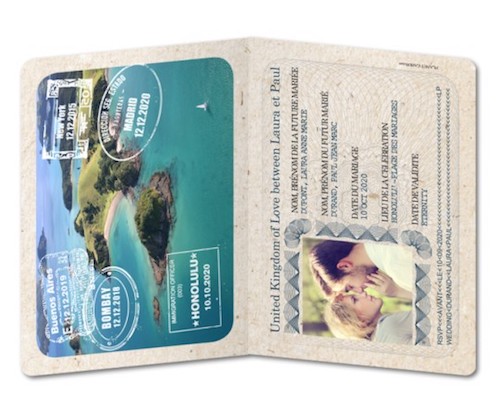 Plan de tables, menus, marque-places… une papeterie à l'esprit du voyage pour votre réception
Le jour de votre mariage, la papeterie fait partie intégrante de la décoration. Continuez de faire voyager vos invités tout au long de la réception et notamment à table grâce à vos menus, marque-places et autres éléments de papeterie.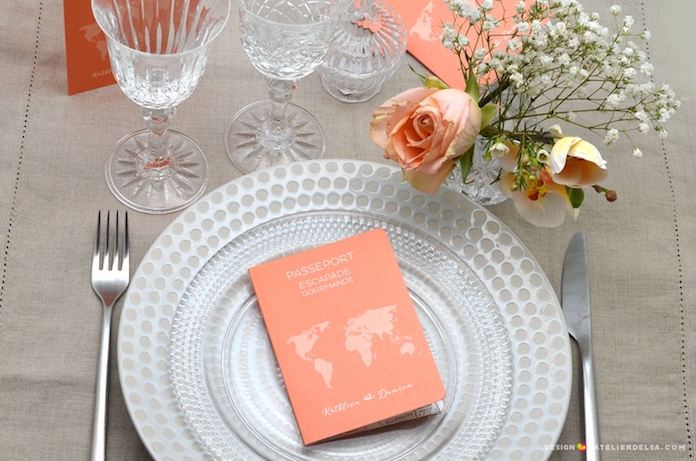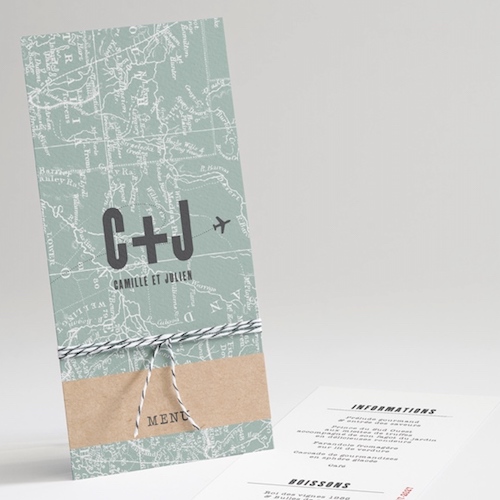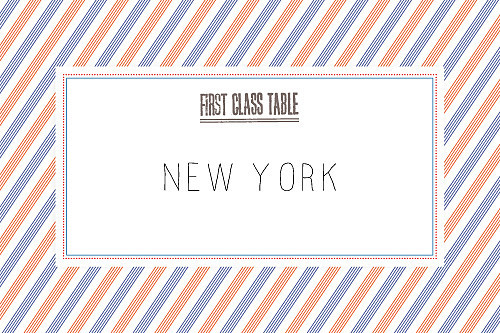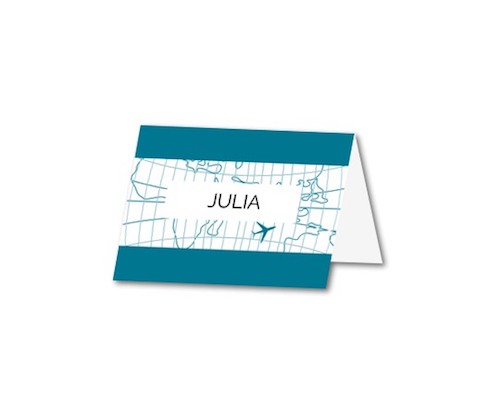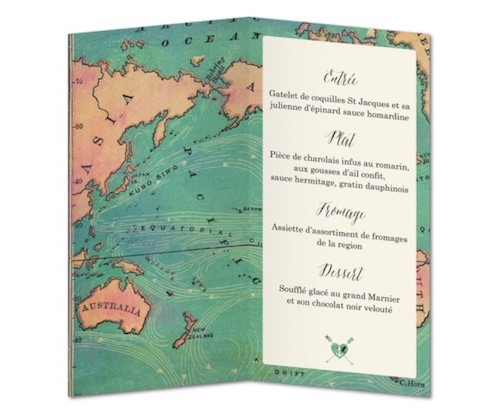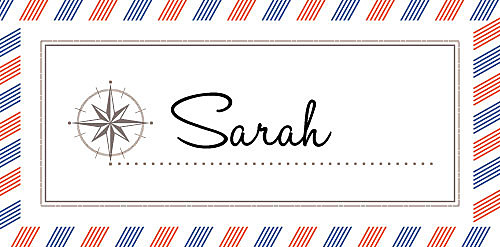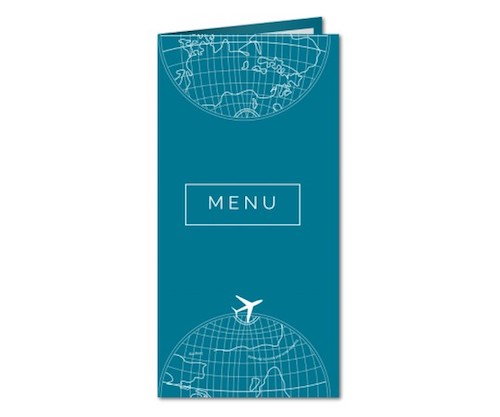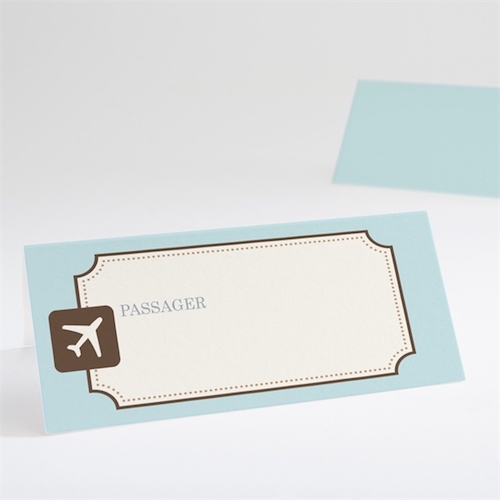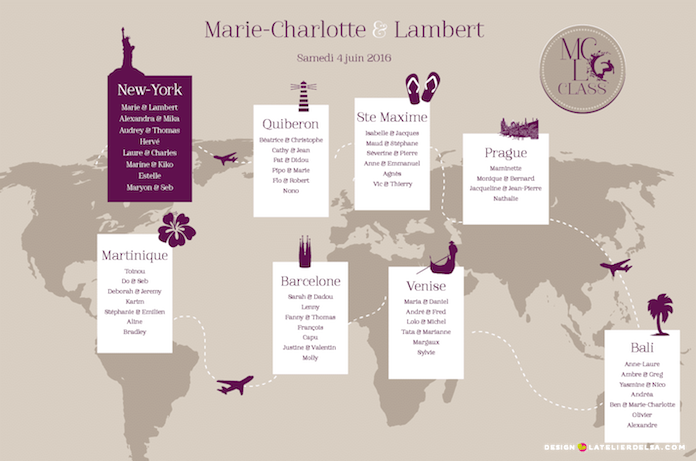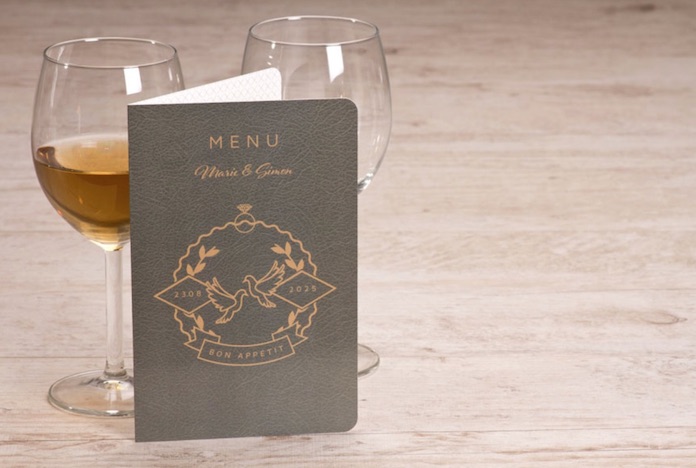 Remerciements pour un mariage sur le thème du voyage
Gardez à l'esprit le thème du voyage jusqu'au bout en envoyant des cartes de remerciements en adéquation avec le thème choisi et rappelant vos save the date et faire-parts.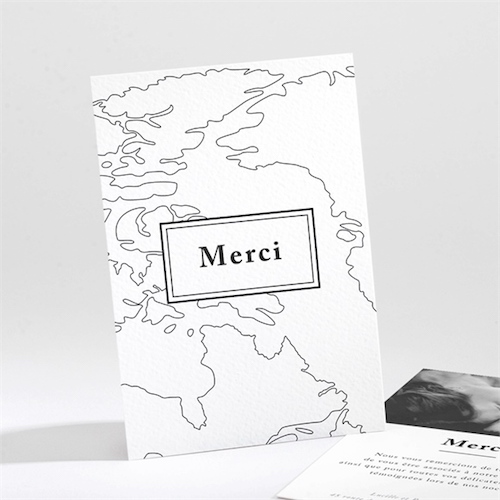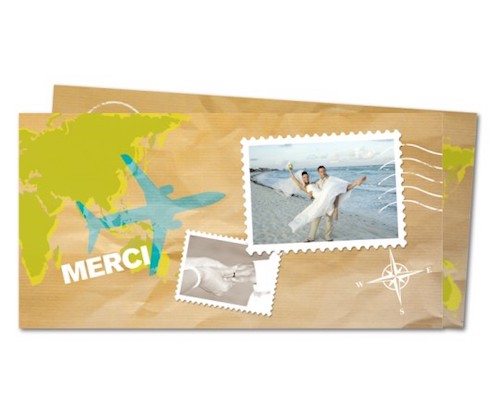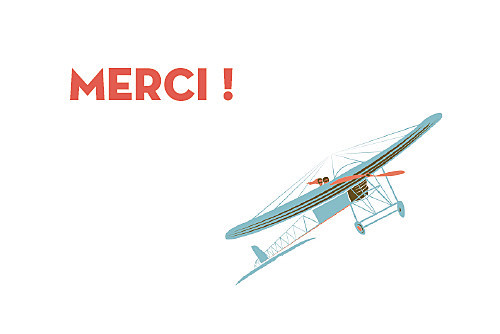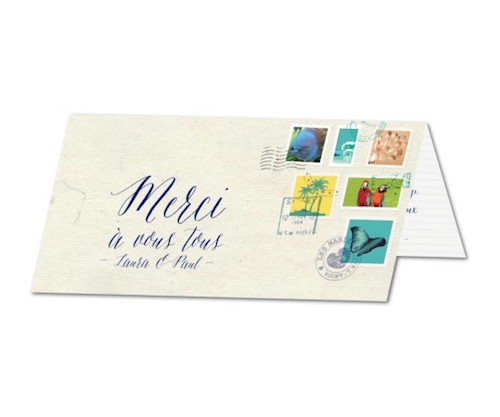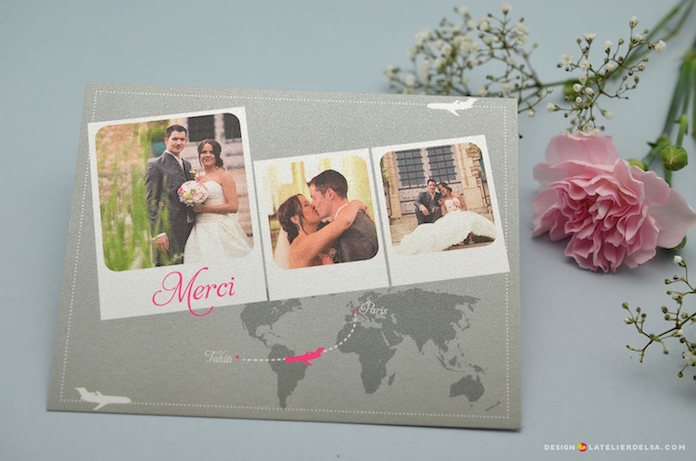 Click here to bookmark this